There's no need for you to go it alone
No one is born with financial expertise. So when you need extra help figuring things out, it makes sense to call on someone with years of experience. Start with WCCU.
We have Certified Financial Counselors right here on staff that can help you sort out your financial issues: rebuilding credit, setting goals, budgeting advice and more.
Have a financial goal and not sure where to start to achieve it? Let us give your credit report a free review. We can find ways to save on rates, consolidate debt and more. Simply fill out the form to get started.
Struggling to make payments on a WCCU loan? Contact Jamal Paire, Director of Asset Quality, at 401.596.7000 x2147 or

[email protected]

(Please note email is not secure).
Your situation is more complicated? WCCU partners with Money Management International and they will provide you a no-cost consultation.
Money Management International
Money Management international has Trained Credit Counselors available online, by phone or in person.
Get Access to informative financial articles and helpful links.
For more information, visit www.moneymanagement.org or call 800.208.2227.
Westerly Community Credit Union is a full-service credit union with Rhode Island branches in Westerly, Richmond, Wakefield, and Coventry.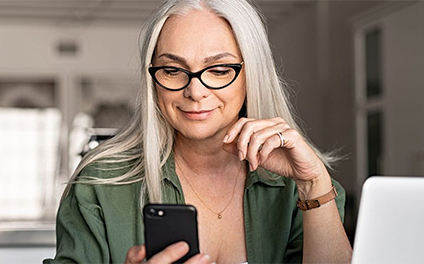 Free Credit Report Review
We can help you reach your financial goals. Start with a Free Credit Report Review at WCCU.
WCCU helped my wife and I pay off our mortgage. We have been mortgage-free for over a year now and have gained financial freedom.
David I. of Charlestown
We joined right after WCCU opened. Needed a loan to pay off some bills. Everyone is so helpful and always has a smile for you. Always made me feel like part of the family. For me...the WCCU is the only place to bank! Thank you so much for such great service over the many years!
Gerry M. of Westerly
We joined the WCCU many years ago because we really got tired of the big banks with their big fees and lack of community. We stayed because they treated us like we mattered. They valued their members by offering great rates on mortgages and HEQ loans. When my husband became ill, they worked with us until we could get back on our feet. Only small hometown banks offer this type of service.
Deanna C. of Westerly