We're not like the other guys. And that's a good thing.
A lot of places offer financial services, like checking accounts and auto loans. But their main focus is pumping up their profit margin to make stockholders happy. At Westerly Community Credit Union, we are a not-for-profit financial institution, meaning our profits are reinvested and shown in better rates, new technology, convenient locations, and more. Our focus is to put our members' needs first and provide the best financial experience we can to help you succeed.
When you join WCCU, you can expect:
Trained staff that will help you reach your financial goals: just starting to retirement
Wide variety of products and services to meet your financial needs
Competitive rates and lower fees to save you money
Free online financial education resources to help you self-educate
A WCCU Cares culture that supports our members and their communities- and we truly live every day

Mission & Service Pledge
OUR MISSION
The mission of the Westerly Community Credit Union is to provide the best possible service to our members while maintaining long-term financial stability.
OUR SERVICE MISSION
We will help our members achieve financial success.
OUR SERVICE PLEDGE
I promise to make it easy to do business with us.
I promise to identify your needs and suggest a ­solution that will improve your financial life.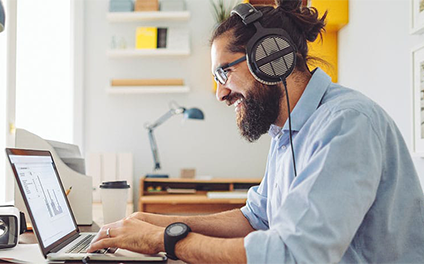 Click, Compare, Save
See how much you could save just by refinancing and moving your loans to WCCU.

Best Places to Work - Providence Business News 2022 Awards
Best Credit Union, 2nd Best Mortgage Company & 3rd Best Financial Advisor - The Westerly Sun 2022 Readers' Choice Awards
Best Financial Institution & Best Financial Advisor - The Southern RI/Independent Newspapers 2022 Readers' Choice Awards
WCCU Cares about You, Your Financial Needs & Our Local Communities. Click here to see how #WCCU Cares!
I joined WCCU because I want to do business with a community bank with employees who know my name, my kids, and support the community. Plus, WCCU offers great banking choices & products.
Elaine T. of Westerly
I joined because it feels like the credit union really cares about you.
Lisa O. of Branford
I joined WCCU because of the service and the lower fees. All the employees are very friendly and helpful and will do everything to resolve any issues. I would recommend this financial institution to family and friends.
Marge P. of Westerly