We are great at finding ways for you to save
Everyone has different financial goals. Whether it is to consolidate debt, lower your payment, shorten the term of your loan, improve or build your credit score, we can help you reach your goal. Start with a Free Credit Report review at WCCU. Our staff has been trained to analyze Credit Reports and find ways to help you reach your financial goals. Just give us the go ahead and we will let you know our results!
Review your current credit score and discuss ways to improve it
Find more "room" in your monthly budget.
Establish an emergency savings fund
Save for your children's education, home or retirement
Consolidate debt
Lower your monthly payments
Westerly Community Credit Union is a full-service credit union with Rhode Island branches in Westerly, Richmond, Wakefield, and Coventry.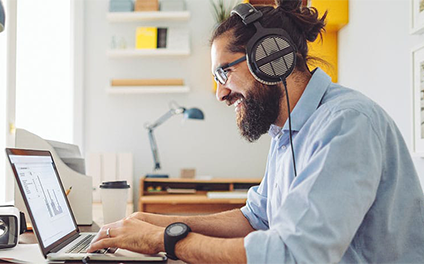 Click, Compare, Save
See how much you could save just by refinancing and moving your loans to WCCU.
Simply fill this short form out and submit to us to get started!
By clicking submit, you authorize us to check financial information data, which may include the Credit Union obtaining a credit report or credit score from any consumer reporting agency to verify your eligibility for any accounts and services we offer or you may request. After submitting this form, you will be contacted within 24 business hours by a Financial Services Representative.
WCCU helped my wife and I pay off our mortgage. We have been mortgage-free for over a year now and have gained financial freedom.
David I. of Charlestown
We joined right after WCCU opened. Needed a loan to pay off some bills. Everyone is so helpful and always has a smile for you. Always made me feel like part of the family. For me...the WCCU is the only place to bank! Thank you so much for such great service over the many years!
Gerry M. of Westerly
We joined the WCCU many years ago because we really got tired of the big banks with their big fees and lack of community. We stayed because they treated us like we mattered. They valued their members by offering great rates on mortgages and HEQ loans. When my husband became ill, they worked with us until we could get back on our feet. Only small hometown banks offer this type of service.
Deanna C. of Westerly