Do it all online, anytime
We get it - you are busy! We know it can be hard to make it into a branch during regular hours. With eBanking, you don't have to. Choose when it's most convenient to take care of your personal or business banking, whether that's before dawn, after dark or anytime in between.
Once you enroll in eBanking, you can then download our app for your
iPhone
®,
iPad
® or
Android
™ and take care of your banking tasks on the go.
Here's a quick sample of what you can do:
Open accounts and apply for loans
Pay bills and make loan payments
Transfer funds between your WCCU accounts and accounts at other institutions
Access eStatements
Create and track savings goals
Manage your credit card
Set up alerts to get real-time notifications about account activity
Analyze your spending to see patterns or opportunities to save
FAQs
If you do not remember your username, please click "Forgot your username or password?" or
contact us
.
Only one user is allowed per membership.
You can download the WCCU eBanking app for your iPhone®, iPad®, or Android™ from these authorized app stores:
Apple® App Store℠
and
Google Play™
.
On your eBanking dashboard, select the "Customize" toggle. Click on that toggle and it will bring up all available widgets. Select or deselect the widgets you desire, then select "Save".
From your eBanking dashboard, click on the "Customize" toggle and set the "Savings Goal" widget to "On" and "Save". With the Savings Goal widget turned on, click the "Create a Savings Goal" link and choose the Share Account (Savings Account) you would like to set your savings goal for. Then select the appropriate category in the "What are you saving for?" drop down and set the description, amount, target date, and click "Create Savings Goal" .

This widget will now appear on your dashboard when you login from any device and you will also be able to quickly make a transfer to it. Please note, you can only create one goal per Savings Account.
Navigate to "More Links," illustrated by the three dots (...) in eBanking. Select "Alerts." Review the desired alerts and associated accounts, as well as the desired way to receive alerts. Click "Save Changes."

Please note there are security alerts that cannot be turned off for the safety and security of your information.
Navigate to the "More Links" menu, illustrated by three dots (…). Select "Travel Notice" then select the Debit or Credit Card you wish to place the travel notice on. Fill out your destination(s), start and end dates, the best contact phone number and email to reach you while away, and any notes you'd like us to know and click "Submit."
To ensure the safety and privacy of your account information, WCCU has provided the following security features in eBanking: Unique Activation Code, Authentication, Encryption, Fraud Detection, Auditability. WCCU does not return any personally identifiable information in a text message, such as your full account number, e-mail address, or personal address and will never ask for or include your user ID or password in any message that is sent. We recommend that you lock your mobile device with a passcode for additional security. Please refer to the mobile device's user manual for instructions.
Visit our
Frequently Asked Questions
page for more information regarding our eBanking Features, Digital Wallet, Security and Tech Help.
Westerly Community Credit Union is a full-service credit union with Rhode Island branches in Westerly, Richmond, Wakefield, and Coventry.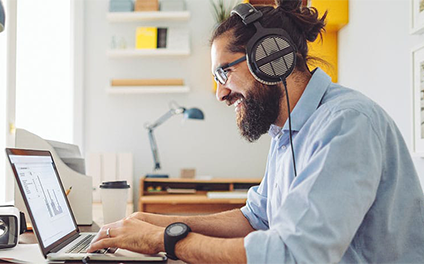 Click, Compare, Save
See how much you could save just by refinancing and moving your loans to WCCU.
I joined because they have a great staff that are willing to work with you when life hits you hard, especially when you're a student.
Sarah L. of Wood River Junction
I joined because I wanted all the perks of a big bank but with a small-town feel. Plus, it is my community and the best bank for me!
Kelly R. of Richmond
I joined because my mom and dad use WCCU. They loved it so I joined, and I love it. They are so nice and helpful- great people at all the branches.

Kevin P. of Charlestown