We'll roll out the 'Welcome' mat for you
You've scouted neighborhoods, counted bedrooms, looked closely at closet space - and you've made your choice. Or maybe you are living now in your dream home but are looking to refinance it for a lower term or rate. WCCU has the expertise to help! At WCCU, our Mortgage Lending team can help you choose a loan that fits your financial needs.
WCCU NMLS ID: # 518892.

For a list of WCCU employees currently licensed with a NMLS#, visit the NMLS Consumer Access website or feel free to contact us.
WCCU helped my wife and I pay off our mortgage. We have been mortgage-free for over a year now and have gained financial freedom.
David I. of Charlestown
We joined right after WCCU opened. Needed a loan to pay off some bills. Everyone is so helpful and always has a smile for you. Always made me feel like part of the family. For me...the WCCU is the only place to bank! Thank you so much for such great service over the many years!
Gerry M. of Westerly
We joined the WCCU many years ago because we really got tired of the big banks with their big fees and lack of community. We stayed because they treated us like we mattered. They valued their members by offering great rates on mortgages and HEQ loans. When my husband became ill, they worked with us until we could get back on our feet. Only small hometown banks offer this type of service.
Deanna C. of Westerly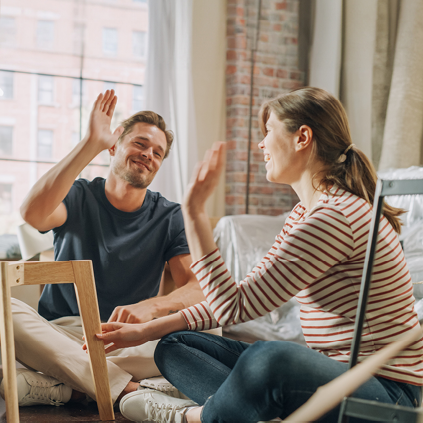 Flex Equity Line of Credit
Now with even more flexibility! Choose 12-months at 5.99% APR* OR a 36-month intro rate at 6.99% APR*.