Flexibility fits your business day
You're on the go and opportunities arise. Or maybe you're running errands and picking up supplies. Whatever you need to do, pull out WCCU's Business Platinum Visa® to take care of things.
0.00% introductory APR* for new cardholders on purchases and balance transfers for first 15 months
Currently at a low rate of 13.65% variable APR* for cash advances
No annual fee
Earn 1 point for every dollar you spend
Earn 2 points for every dollar you spend when purchases are made in Washington County, RI and New London County, CT
Earn rewards** points when you use your card and redeem then for airline travel or merchandise, as well as a great Cash Back option
WCCU's Cash Back option can be used to pay your bill, transfer to deposit account, or donate to your favorite charity
24-hour ATM access for cash advances
Credit lines from $500 to $50,000
*Disclosures and Details:
APR (Annual Percentage Rate) for purchases, balance transfers, and cash advances- A fixed introductory rate of 0.00% will apply through the first fifteen billing cycles of your account. After that, your variable APR will be 13.65% - 21.00% (as of 4/1/2023). This APR will vary with the market based on Wall Street Prime & credit worthiness.
WCCU Business Platinum Visa® Credit Card Cardholder Disclosure and Agreement
Printable Applications:
WCCU Business Platinum Visa® Credit Card Printable Application (PDF)
**Rewards Program Disclosure and Details:
CURewards® Helpful Hints
CURewards® Disclosure and Agreement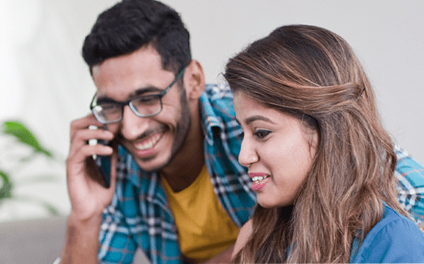 Business Savings Account
Set aside funds in a simple savings account with WCCU.
Business Contact Form
Complete and Submit the Form below. You should receive a response within 24 business hours.
This is not a secure email - please do not provide account information.
The experience was incredible. Barry was amazing. Barry cares about my business and making sure I have what I need to succeed. Working with Barry felt like working with family. I have never had a banking experience like this one. I am so incredibly grateful.



David T. of Wakefield
Ask for Shannon if you need business funding, she was excellent! She helped me with a couple of business loans. The process was quick, easy, and cheap. That was just what I was looking for. Scott is also a huge help if you end up talking to him!



Frank A. of Coventry
From start to finish, Shannon was a pleasure to work with. With competitive rates, a simple process, and quick closing, it was an easy decision to obtain my business loan with Westerly Credit Union. The entire staff at the Coventry branch was supportive, patient, and accommodating, making the process seamless. I look forward to my continued work with them.



Kendra C. of Coventry
Thank you so much to Shannon & Scott at the Coventry RI branch of WCCU! My husband & I learned about their fantastic rate promotion for money market accounts offered. We love the personal service and enthusiasm of them both. Scott is so knowledgeable about all of the WCCU products, so our account set-ups were a breeze. He navigated me through the phone app set up. You can tell right away that Shannon, in the Business Development Office of WCCU is an expert in her commercial lending department with her depth of experience in the banking industry of over 20 years. We felt very confident opening accounts at Westerly Community Credit Union in Coventry with Scott and Shannon always available to help with questions on site or over the phone. And wow, we really like the new Coventry branch, so convenient off the highway!
Martha C. of Coventry