Make sure you can live the good life
Planning for retirement takes a lot of work and the right course. How much money will you need to be financially secure? This calculator can provide you with an estimate. View your retirement savings balance and your withdrawals for each year until the end of your retirement. You can even see how Social Security is calculated on a sliding scale based on your income.
Westerly Community Credit Union is a full-service credit union with Rhode Island branches in Westerly, Richmond and Wakefield.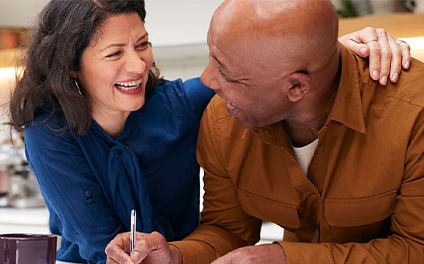 Retirement Accounts
You have a lot to look forward to. Plan ahead to make it all happen.
I joined because they have a great staff that are willing to work with you when life hits you hard, especially when you're a student.
Sarah L. of Wood River Junction
I joined because I wanted all the perks of a big bank but with a small-town feel. Plus, it is my community and the best bank for me!
Kelly R. of Richmond
I joined because my mom and dad use WCCU. They loved it so I joined, and I love it. They are so nice and helpful- great people at all the branches.

Kevin P. of Charlestown