Success comes from good planning.
A retirement savings program can be one of the best tools you can use for creating a secure retirement. You can determine if you are on track, and find out how much you should be putting away, using these helpful calculators.
I joined WCCU because of the service and the lower fees. All the employees are very friendly and helpful and will do everything to resolve any issues. I would recommend this financial institution to family and friends.
Marge P. of Westerly
We joined right after WCCU opened. Needed a loan to pay off some bills. Everyone is so helpful and always has a smile for you. Always made me feel like part of the family. For me...the WCCU is the only place to bank! Thank you so much for such great service over the many years!
Gerry M. of Westerly
We joined the WCCU many years ago because we really got tired of the big banks with their big fees and lack of community. We stayed because they treated us like we mattered. They valued their members by offering great rates on mortgages and HEQ loans. When my husband became ill, they worked with us until we could get back on our feet. Only small hometown banks offer this type of service.
Deanna C. of Westerly
I joined because it feels like the credit union really cares about you.
Lisa O. of Branford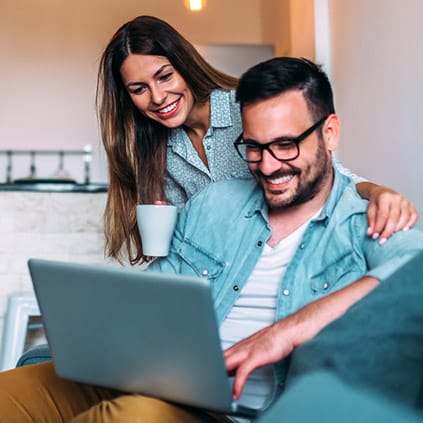 Free Credit Report Review
We can help you reach your financial goals. Start with a Free Credit Report Review at WCCU.