Join us from the comfort of your home or office as we discuss a variety of topics to increase your financial awareness. Financial education is an important aspect of any long-term plan.

Attend as many virtual workshops as you like. You'll learn the answers to questions, including:

• The important rules of the road for receiving Social Security.
• How can conservative investments help you face today's economic risks?
• What sources of income should you draw from and when?
• How to use annuities to guarantee income for life.
• How does behavioral finance affect investment decision-making?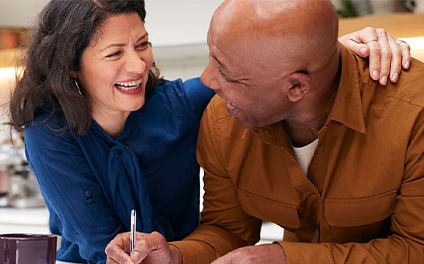 Retirement Accounts
You have a lot to look forward to. Plan ahead to make it all happen.
Market volatility. Low interest rates. Retirement risks. All of these headwinds are making it tougher than ever to know where to invest your retirement savings. In this virtual seminar, you'll learn how conservative investments like certificates of deposit (CDs) and annuities can help get your financial plan back on track.
You'll find out more about your Retirement income and discuss the role it plays when setting a clear direction for your financial future.
In today's volatile market, retirement savers face new challenges. Traditional portfolio diversification may no longer be the answer to growing your savings without the risk of losing it all. Luckily, there are new ways to manage investment risk.
*The MEMBERS Financial Services program is offered through CUNA Brokerage Services, Inc.*, a broker/dealer focused on serving credit union members. CUNA Brokerage Services, Inc. is an affiliate of CUNA Mutual Group. For more information about CUNA Brokerage Services, Inc., please visit cunabrokerage.com. MEMBERS Financial Services Financial Professionals are registered representatives of CUNA Brokerage Services, Inc. Representatives are registered, securities sold, advisory services offered through CUNA Brokerage Services, Inc. (CBSI), member FINRA/SIPC, a registered broker/dealer and investment advisor, which is not an affiliate of the credit union. CBSI is under contract with the financial institution to make securities available to members. Not NCUA/NCUSIF/FDIC insured, May Lose Value, No Financial Institution Guarantee. Not a deposit of any financial institution. CUNA Brokerage Services, Inc. is a registered broker/dealer in all fifty States of the United States of America. FR-3679921.1-0721-0823
Review Mr. Lagasse's background on FINRA's BrokerCheck.