Who knew five bucks could get you this much?
Start small - with as little as $5. Think big - launch a savings plan that will help you achieve goals, celebrate milestones and secure a better future. And last but not least, join a credit union that will do everything possible to make your financial journey a little easier.
Just a $5.00 deposit to get started!
Earn dividends on deposits
Make withdrawals from network of surcharge-free ATMs
24/7 account access with eBanking and free mobile app
No monthly service charges
Westerly Community Credit Union is a full-service credit union with Rhode Island branches in Westerly, Richmond, Wakefield, and Coventry.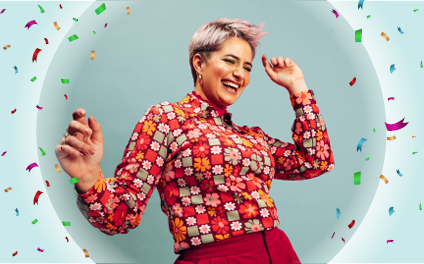 NEW eChecking Accounts GET $75 CASHBACK!*
Plus, earn 4% APY* on balances under $20,000.00!
WCCU helped my wife and I pay off our mortgage. We have been mortgage-free for over a year now and have gained financial freedom.
David I. of Charlestown
We joined right after WCCU opened. Needed a loan to pay off some bills. Everyone is so helpful and always has a smile for you. Always made me feel like part of the family. For me...the WCCU is the only place to bank! Thank you so much for such great service over the many years!
Gerry M. of Westerly
We joined the WCCU many years ago because we really got tired of the big banks with their big fees and lack of community. We stayed because they treated us like we mattered. They valued their members by offering great rates on mortgages and HEQ loans. When my husband became ill, they worked with us until we could get back on our feet. Only small hometown banks offer this type of service.
Deanna C. of Westerly