Rates can be unpredictable
With our Adjustable Rate Mortgage, you can get the best of both worlds. You can lock in your rate for up to 10 years plus your rate will go down if rates fall so you don't have to worry about refinancing.
Lower interest rate at time of purchase
Ability to lock in rate for 5, 7 or 10 years
Minimum down payment as low as 5%
Competitive interest rates available for Veterans & Jumbo Loans
FAQs
With most ARMs, the interest rate and monthly payment are fixed for an initial time period of five or seven years. After the initial fixed period, the interest rate can change every year. For example, one of our most popular Adjustable Rate Mortgages is a five year ARM. The interest rate will not change for the first five years (the initial adjustment period) but can change every year after the first five years.
Pre-qualification provides a "ballpark" estimate of your borrowing power based on summary information of your income and assets. A satisfactory review of the property, financial documents and program requirements are required prior to final approval.
First, you will complete our on-line application. The application will ask you questions about the home and your finances and takes less than 20 minutes to complete. As soon as you've finished the application we will review your request.

After completing your application, a Mortgage Originator will contact you to introduce himself or herself and to answer any questions you may have. Your Mortgage Originator is a mortgage expert and will provide help and guidance along the way.

We will send preliminary application documents for you to review and sign. We will also send you a list of items that will need to be verified, referencing the information you provided about your finances during the online application.

We will order the appraisal from a licensed appraiser who is familiar with home values in your area.

Title insurance will be necessary. If you're purchasing a home, we will ensure the title work is ordered as soon as possible. If you are refinancing we will take care of ordering the title work for you. We'll use the title report to confirm the legal status of your property and to prepare the closing documents.
To begin the process, it is best to bring several items to the first meeting:
Your most recent year's W-2s
Your most recent pay stub
All pages of your most recent bank statement
Have an idea of your outstanding debts
Yes, applying for a mortgage loan before you find a home may be the best thing you could do! If you apply for your mortgage now, we will issue an approval subject to you finding the perfect home.
The Federal Truth in Lending law requires that all financial institutions disclose the APR when they advertise a rate. The APR is designed to present the actual cost of obtaining financing, by requiring that some, but not all, closing fees are included in the APR calculation. These fees in addition to the interest rate determine the estimated cost of financing over the full term of the loan. Since most people do not keep the mortgage for the entire loan term, it may be misleading to spread the effect of some of these up front costs over the entire loan term.

For Adjustable Rate Mortgages, the APR can be even more confusing. Since no one knows exactly what market conditions will be in the future, assumptions must be made regarding future rate adjustments. You can use the APR as a guideline to shop for loans but you should not depend solely on the APR in choosing the loan program that's best for you. Look at total fees, possible rate adjustments in the future if you're comparing adjustable rate mortgages, and consider the length of time that you plan on having the mortgage.

Don't forget that the APR is an effective interest rate—not the actual interest rate. Your monthly payments will be based on the actual interest rate, the amount you borrow, and the term of your loan.
Visit our
Frequently Asked Questions
page for more information regarding our eBanking Features, Digital Wallet, Security and Tech Help.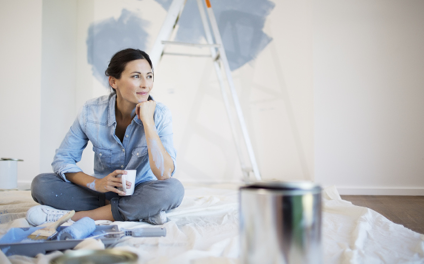 Flex Equity Line of Credit
Now with even more flexibility! Choose a 6-month at 3.99% APR* OR 36-month intro rate at 5.99% APR*.
Meet Our Lending Team
Our experienced mortgage lenders are happy to explain all of our loan options and guide you through the application process.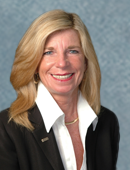 Jeanne Abate
Senior Mortgage Originator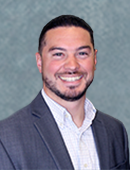 Jeff VanderVorste
Senior Mortgage Originator
Have questions?
Contact us or visit our Mortgage
Frequently Asked Questions
.
Need to be pre-approved?
Just fill out the form below and we get you on your way to owning your home!
WCCU NMLS ID: # 518892.

For a list of WCCU employees currently licensed with a NMLS#, visit the NMLS Consumer Access website or feel free to contact us.
We joined right after WCCU opened. Needed a loan to pay off some bills. Everyone is so helpful and always has a smile for you. Always made me feel like part of the family. For me...the WCCU is the only place to bank! Thank you so much for such great service over the many years!
Gerry M. of Westerly
We joined the WCCU many years ago because we really got tired of the big banks with their big fees and lack of community. We stayed because they treated us like we mattered. They valued their members by offering great rates on mortgages and HEQ loans. When my husband became ill, they worked with us until we could get back on our feet. Only small hometown banks offer this type of service.
Deanna C. of Westerly
WCCU helped my wife and I pay off our mortgage. We have been mortgage-free for over a year now and have gained financial freedom.
David I. of Charlestown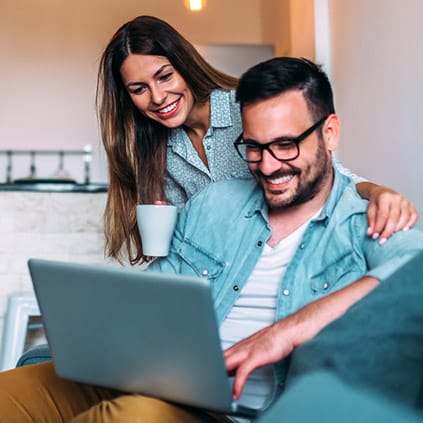 Free Credit Report Review
We can help you reach your financial goals. Start with a Free Credit Report Review at WCCU.